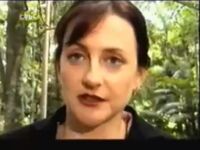 Helen Stanich (Caroline Dunphy) is responsible for monitoring abductees in Australia. She appears in the second and third series.
She tracks the group across the continent. She wants to return them to Scotland. She lies and says that Sarah and David are in the institute, when they actually haven't returned from their abduction. She helps and hinders the group; letting them escape, then lying and keeping secrets from them. She wants the best for the group, but doesn't always known what the best is.
Ad blocker interference detected!
Wikia is a free-to-use site that makes money from advertising. We have a modified experience for viewers using ad blockers

Wikia is not accessible if you've made further modifications. Remove the custom ad blocker rule(s) and the page will load as expected.