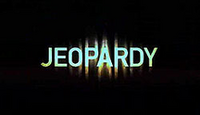 This page is episod guide which lists all of the episodes of Jeopardy, a CBBC Television series. It ran on CBBC on BBC One from the 26th of April 2002 – 2nd of September 2004. The series lasted for a total of forty episodes spread of three series of the show.
Since there are over thirty episodes of this show with three series, the list of episodes have been divided into series.
Ad blocker interference detected!
Wikia is a free-to-use site that makes money from advertising. We have a modified experience for viewers using ad blockers

Wikia is not accessible if you've made further modifications. Remove the custom ad blocker rule(s) and the page will load as expected.